Dermal Fillers
Experience your treatment with Maison Aesthetique
Dermal fillers at our skin clinic in Exeter and Plymouth are non-surgical cosmetic treatments used to bring a more youthful appearance by restoring volume or fullness to the face and lips. Rupal and her team are skilled in helping you decide how you want to enhance your face.
Dr Fatania is one of the leading practitioners in fillers and the 8 Point Lift. At Maison Aesthetique we help you to choose your treatment plan and how you want your face to look. Our dermal fillers in Exeter and Plymouth help to replace facial volume that time and lifestyle have taken away, with the effect seen immediately after treatment. Dermal fillers in combination with the other treatments we offer can effectively re-sculpt the whole face.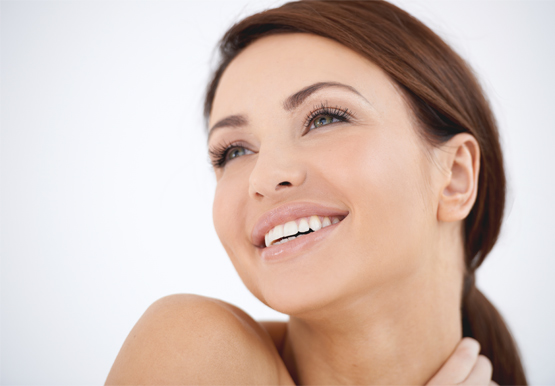 Dermal Fillers restore facial volume
Gentle, relaxed procedure
Soften lines, wrinkles and folds in the skin
The effect is seen immediately after treatment
Non Surgical 8-Point Lift targets key areas of the face and comes close to the effect of a surgical face lift
Rejuvenate lips with a Lip Enhancement
Dr Rupal Fatania has been providing dermal filler treatments for over twenty years
Rupal is skilled in Botox®anti-wrinkle treatments, fillers and the 8-point lift (the nearest procedure to a face lift)
Discuss your needs at a free, in-depth consultation where all your questions will be answered
Receive advice on ways to maintain your skin in the best possible way
Early and late appointments to fit around your busy life
Receive advice on ways to maintain your skin in the best possible way
Our comprehensive knowledge of head and neck anatomy and physiology, together with extensive training in the use of cosmetic treatments, give outstanding natural-looking results
Keep your secret safe – leave with a flawless finish with a Youngblood mineral make-up makeover
Dr Fatania trains other medics in Aesthetic treatments

Dermal Fillers Exeter and Plymouth
Dermal Filler Treatments in Exeter and Plymouth restore the volume that time and lifestyle have taken away. As skin ages, both naturally and because of other factors such as sun damage, smoking, stress and poor diet we lose collagen, elastin, fat and other natural moisturising substances from our skin.
These can be thought of as the natural scaffolding that keeps it looking young and feeling firm. With less of these, our skin becomes thinner and we start to see lines wrinkles and folds developing. We provide gentle, relaxed dermal filler in Exeter and Plymouth, achieving stunning results.
8 Point Lift
The protocol for the 8 Point Lift was devised by Mauricio De Maio, the Brazilian guru of the world of Facial Aesthetics. He is Rupal's mentor. Dr Rupal Fatania is now leading the way with offering this exciting new treatment here in our clinic in Totnes.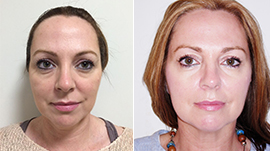 The 8 Point lift is an innovative technique that has been adopted by Dr Rupal Fatania. It is a specialised volumising and lifting facial treatment, also referred to as a non-surgical facelift or liquid facelift. The treatment uses Dermal Fillers & Botox Injections to enhance and discreetly lift the face for a total rejuvenating effect. It is also known as the Fluid Facelift and the Liquid Lift.
The 8 Point Lift uses the most advanced non-surgical techniques to lift and sculpt the face. The real appeal of this treatment is that our patients have seen desirable results, without having to undertake surgery. Patients can reap the rewards for up to 15 – 18 months. The 8 strategic lifting points are a general guideline, which will be tailored to your needs. A personalised consultation is necessary to determine the best 'total look' for your face.
For more information about dermal fillers in Plymouth and Exeter, or to book an appointment with a member of our team, please contact us today. Call us on 01803 864407, email info@maisonaesthetique.co.uk or complete our contact form.
Read more