Massage & Facials
Experience your treatment with Maison Aesthetique
Looking your best and feeling your best go hand in hand, so why not give your body the care it deserves…
Massages Exeter and Plymouth
Massage - The ultimate way to relax and let your worries float away with a full body Swedish body treatment. At our clinic near Exeter and Plymouth, each massage is designed just for you, concentrating on areas of tension and balancing the body's mind and body. The proven benefits of massage are endless and include physical, emotional, and physiological improvements in the body: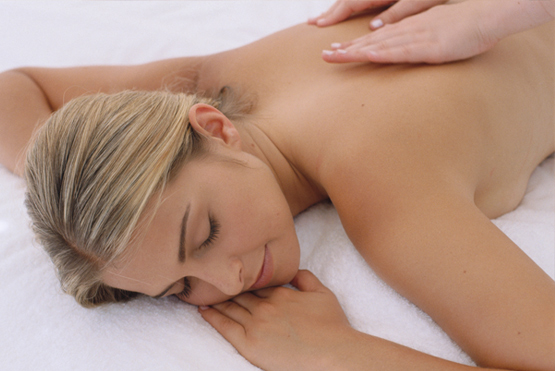 Reduces aches and strains
Calms external and internal stress levels
Decreases depression and helps to promote a healthy mind
Helps your immunity by increasing white blood cell counts
Alleviates age-related disorders, sleep disorders, and many more emotional and physical problems
Jan Marini Facials
In addition to our Jan Marini peels we now offer a wonderful range of Jan Marini facials at our clinic near Exeter and Plymouth.
Skin is smoother
Enhanced clarity
Reduced pore size
Deep cleansing
No downtime
Can apply mineral make up afterwards
Proteolytic Enzyme Facial (clean zyme & skin zyme)
The Proteolytic Enzyme Facial is an effective method of exfoliation and skin resurfacing. It is an enzymatic reaction that can digest dead or diseased skin cells without harming normal living healthy cells. Clients will see an immediate improvement in skin texture and clarity, with skin appearing smoother and more refined. It also aids in clearing acne lesions, photo damaged skin and assists in clearing pores. It is suitable for both men and women. It takes about half an hour and it is both relaxing and effective.

C- ESTA Facial
Jan Marini's C-ESTA products, containing DMAE Complex, are a revolutionary concept in anti-aging. The C-Esta Facial uses Vitamin C to encourage collagen production, repair free radical damage and enhance facial tone. Clients will notice clearer, brighter skin that is firmer and smoother. It is suitable for both men and women near Exeter and Plymouth, it takes about half an hour and it is both relaxing and effective.
In both facials not only do we use the cleansing products but we also use serums, moisturisers and an SPF. To finish off your session we can also offer our mineral foundation powder make up.
Marini Holiday Express Facial
Suits all skin types. The Marini Holiday Exfoliator and Marini Juveneck homecare products would perfectly complement this Holiday Express Facial. The three combined would make an excellent holiday package.
Indulge yourself in the scents of the season with a luxurious Holiday Facial to lift, tighten and tone your skin just in time for the Holidays! Plus take home the deliciously scented Marini Holiday Exfoliator and Marini Juveneck to pamper and rejuvenate your skin at home!
Clean Zyme and Skin Zyme Enzyme Therapy Cleansers & Facials
Acne scarring skin rejuvenation
Proteolytic enzymes gently resurface to reveal healthy, smooth and polished skin. Enjoy beautifully refined and glowing skin! Clean Zyme and Skin Zyme proteolytic enzyme supplemental home care exfoliation products can digest dead skin cells without harming sensitive or irritated tissues. Benefits of other resurfacing agents are dramatically accelerated and desired results are more rapidly obtained regarding the appearance of skin rejuvenation, acne, hyperpigmentation and scar reduction.
These products can be used as a homecare system or they can be incorporated into one of our Jan Marini Facials for an extra deep cleansing and clarifying effect.
Read more