The different ways we use Botox at Maison Aesthetique
From skin rejuvenation to medical conditions
At Maison Aesthetique in Totnes, Devon, we are highly experienced in Botox treatment both understanding and optimising its versatility. Dr Rupal Fatania carries out Botox injections every day and specialises in more advanced treatments such as jaw and neck procedures.
Dr Rupal Fatania also performs medical injections for conditions including hyperhidrosis (excessive sweating, bruxism (teeth clenching) and even depression. All treatments are performed with Botox by Allergan which is the only licensed brand of Botulinum toxin type A for frown lines, forehead lines, mouth lines, crow's feet, pain control and depression.
Botox injections at Maison Aesthetique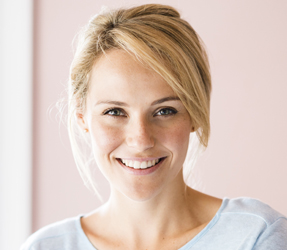 The treatments below outline how Botox is used to treat many concerns and conditions. You can read more about how Dr Rupal Fatania performs these procedures by clicking the relevant links.
Frown lines and deep frown lines – Glabella (frown) lines are the small vertical lines that appear between the eyebrows. They are caused by the corrugator muscles pulling the brow down and inwards. They can be smoothed with Botox for a softer and more relaxed look*.
Forehead lines – These horizontal lines across the forehead can be eased with Botox injections.* Dr Rupal Fatania uses a 'less is more' approach to ensure you can move your face fully.
Crow's feet – These laughter or smile lines radiate out from the corner of your eyes and can be relaxed with Botox injections*.
Bunny lines – These small wrinkles can appear at the top of your nose when you wrinkle your nose, squint or frown. They can be smoothed without losing movement or expression*
Lower jaw definition – This advanced procedure reduces the look of jowls under the lower jaw and enhances the contour and definition of the jawline*
Smokers' lines – The small vertical lines that appear above the top lip can be treated with precisely targeted Botox injections
Marionette lines – These deep vertical lines that extend from the corners of the mouth in a downwards direction can give you an older, tired appearance. Botox injections can help to lift the mouth for a younger look*
Neck lines – horizontal and vertical bands can be relaxed to treat these giveaway signs of ageing*
Nose-to-mouth lines – Also known as nasolabial lines, these run from the corners of the mouth to the corners of the nose. Dr Rupal Fatania combines Botox injections with dermal fillers to rejuvenate this area
Heavy eyes – This advanced treatment is designed to lighten the look of hooded eyelids with precisely placed micro Botox injections
Eyebrow lift - The shape and position of eyebrows is determined by the frontalis muscle which pulls upwards and 4 sets of muscles which pull the eyebrows down. Micro Botox can adjust this balance to lift and enhance eyebrow shape and position*
Hyperhidrosis (excessive sweating) – Botox injections can be used to treat this relatively common condition. Dr Rupal Fatania has helped many clients gain control and enjoy a new-found confidence
Bruxism (teeth clenching) – Dr Rupal Fatania is highly experienced in using Botox injections to reduce teeth clenching and its associated health issues*
Muscle tension and pain – Botox can be useful in controlling pain by affecting the release of one of the body's neurotransmitters
Depression – In some cases, Botox may help to treat depression when used to prevent a person from frowning. Studies indicate that changing facial expression can change feelings
Nervous facial tics – Dr Rupal Fatania has a lot of experience in this area treating tics such as uncontrollable eyebrow twitches
The treatment process at Maison Aesthetique
We like to meet all of our clients for a one-to-one informal consultation before any treatment goes ahead. This helps us assess your needs and concerns so that we can develop a personal treatment plan to optimise results.
During the actual treatment, Botox injections will be made into the targeted area. We are highly experienced in the procedure to keep discomfort to an absolute minimum.
*Individual results may vary