Body Contouring
& Skin Tightening
Experience your treatment with Maison Aesthetique
Maison Aesthetique is passionate about helping you look and feel your very best. Now we can offer you revolutionary Body Contouring and Skin Tightening.
We use a cutting edge, award winning, non-surgical combination of technologies designed to resculpt your body, reduce cellulite and tighten the skin on the face and body. We all know that no matter how much exercise we do or calories we reduce there are always stubborn areas that we just cannot shift, or it may be that you have lost weight already and simply wish to tighten your skin giving a smoother and enhanced appearance. Whatever your concern is; there is a treatment or combination that will work for you.
We are delighted to offer our special clients a powerful new dimension to liposuction. This is a gentler, non-surgical fat reduction method that can be applied to the body and the face.
Our professionally trained team of therapists are here to advise and help you achieve the body you have dreamt of.
This is not a quick fix; you will also receive a personal Health assessment from our highly experienced Dietician Cristy who is here to help with your journey to success. After all, we want you to be happy and healthy from the inside out. Your results will be maximised through a holistic approach. Cristy will analyse your dietary habits and will provide nutritional planning and support for you throughout the process. With over 30 years' experience in the industry and a true passion for people's wellbeing, you can relax that your feel good journey starts and ends with Maison Aesthetique
Why Choose Maison Aesthetique?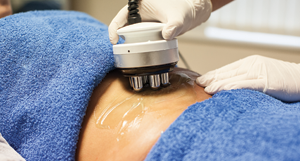 Fantastic Results
Pain Free, Non-Invasive
Prescriptive Treatment Plan
No Exercise Required
A Favourite with the Celebs
30 Years' experience in the industry
Flexible Appointments to fit in with your busy lifestyle
Award Winning Customer Service
Free Consultations
Complimentary Dietetic Assessment and Strategy
Interest Free Credit
To find out more about our prices click here